CC Buds Solo In-Ear Single Earbud for
Radio, Audio Books and Podcasts #SOLO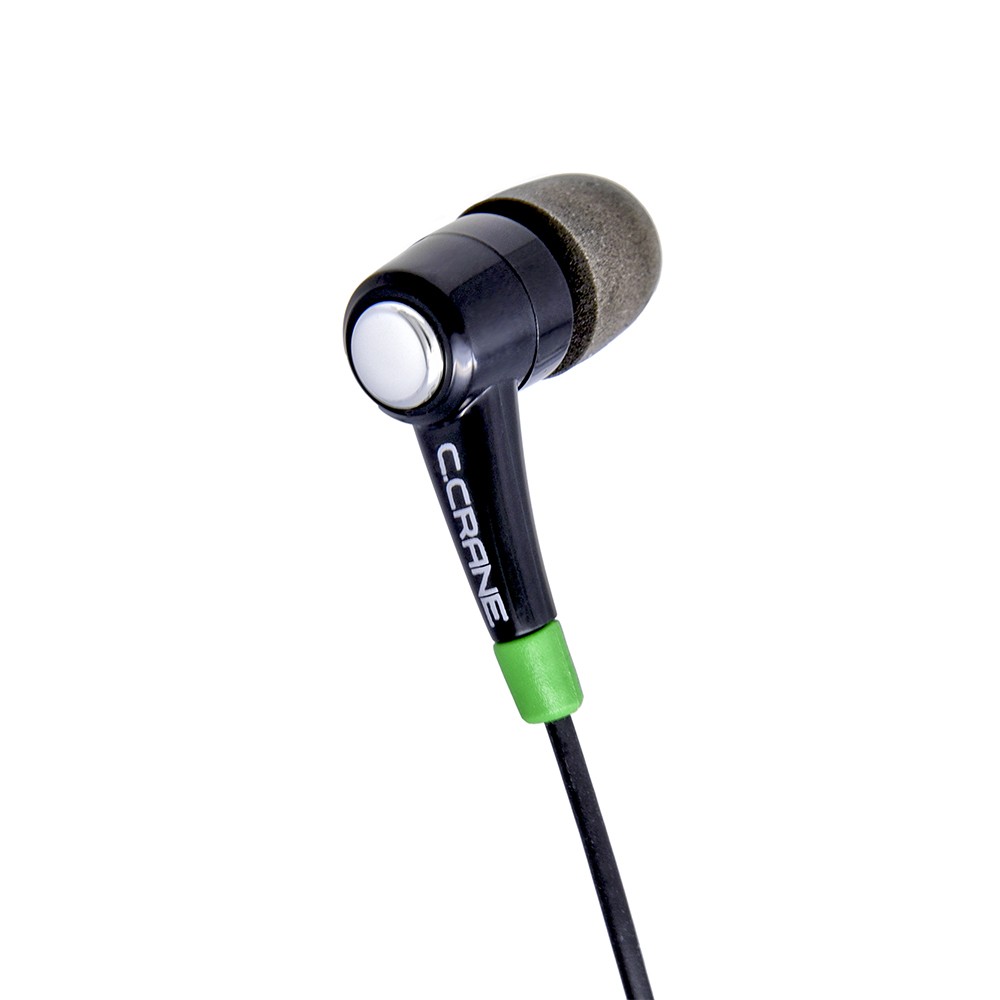 Single Earbud Optimized For Voice
The CC Buds™ Solo single earpiece provides a unique advantage over traditional earbuds because it allows you to interact better with others while listening to radio, podcasts or audiobooks (your boss will love you). The integrated stereo to mono plug works with smartphones, radios, tablets and most other audio devices.
The Solo can give you a safety advantage when running, biking, or walking because you are more likely to hear if danger approaches. The cable is Kevlar™ reinforced for maximum durability. It is perfect for scanner radio listening. Can work well for law enforcement when greater awareness is needed.
Audio is tuned for superior voice clarity. Included are three silicone and three compressible foam covers - sized small, medium and large. The small covers usually fits a small ear comfortably. Standard 3.5 mm headphone jack. Cord Length 48".
General Features

Clean audio for less listening fatigue

Great for listening to news talk radio, podcasts and audio books

4-foot cord with strain relief & clothing clip