MFJ-819, IT, FLAT REMOTE, SWR/WATTMETER, MOBILE,
HF+6M, 2kW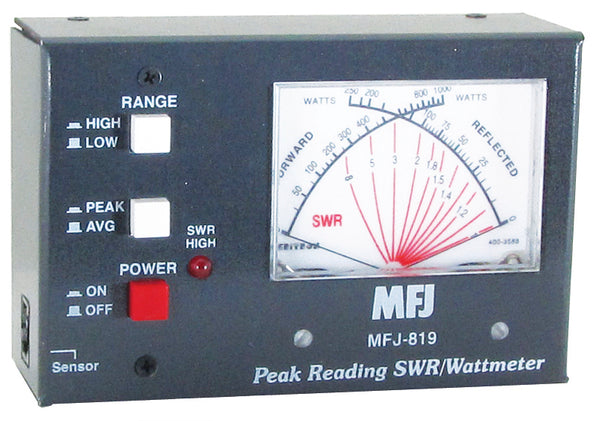 Just 1 5/8" thick -- easily mounts on your dashboard for easy viewing.

Flat mounton wall or shelf in your ham shack for best viewing angle.

Remote sensor with 25 feet thin, flexible cable lets you place sensor and coax out-of-the-way.

Handles full 1500 Watts, 1.8-60 MHz. LED lighted Cross-Needle meter. Active electronics lets you read true peak or average power in two power ranges. Has "High SWR" LED. Flat-Mount SWR/Wattmeter measures 5W x 3 1/4H x1 5/8D inches

remote sensor is a tiny 3 1/2W x 2 3/4H x 2 3/4D inches. Use 9V battery or 12VDC.