MFJ-926B, REMOTE AUTO TUNER, 200W, HF, W/BIAS-T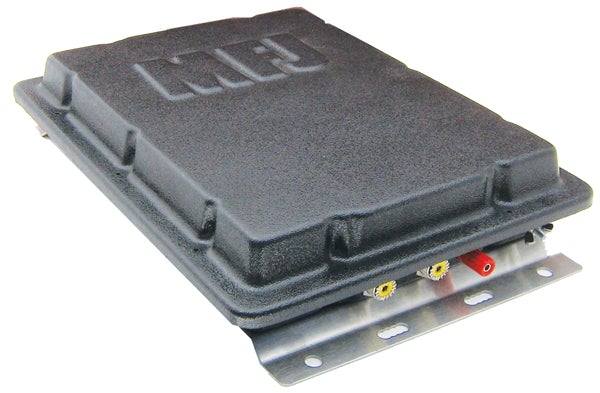 MFJ-926B Automatic Antenna Tuner covers the entire HF band and will match a random wire or coax-fed antenna 1.8-30 MHz at a full 200 Watts SSB/CW. Matches impedances 6-1600 Ohms (SWR up to 32:1).

MFJ gives you 256 values each of capacitance and inductances for 131,072 matching solutions -- that''s 4 times the 32,768 matching solutions of competing products with only 128 L/C values each -- don''t let their claims of being the best automatic tuners on the market fool you -- MFJ gives you many more features.

MFJ-926B is weather-sealed for outdoor or marine use at the base of your ham station antenna -- a durable hard plastic cover and tough metal chassis has an inner lip and rubber seal that keeps the interior electronics cool and dry for many years of dependable use.

Requires 13.8 VDC at 1.5 Amps. Includes the MFJ-4117 Bias-Tee power injector to send DC/RF down the coaxial line. Sleek, sexy and compact -- measures just 9¼"W x
14¼"H x 3"D in. Weighs 4 lbs.
All connections are double protected with rubber sealing inside, the entire cabinet is specially weather sealed with an internal rubber lip that will prevent any moisture from creeping inside.

Includes mounting holes with metal strap on each end for easy securing to your antenna base.