MFJ-813, WATTMETER, QRP, 5WATT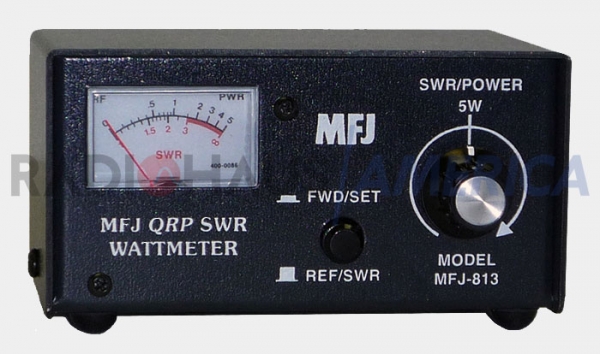 MFJ-813 HF QRP Wattmeter and SWR Bridge

Read forward power and reflected power from 0-5 Watts on a calibrated meter scale - plus read SWR and relative power at any power level from 100mW to 50 Watts. Bruene-style bridge circuit detects both RF current and RF voltage to ensure uniform accuracy across a wide range of load impedances, operating frequencies, and power levels. It`s a great tool for working on your QRP radios, 1.8 to 50Mhz. Rugged black aluminum case, SO-239 UHF connectors, 4-1/2in W x 2-1/4in H x 3in D.