V1-10822 2-Wire Palm Microphone, Black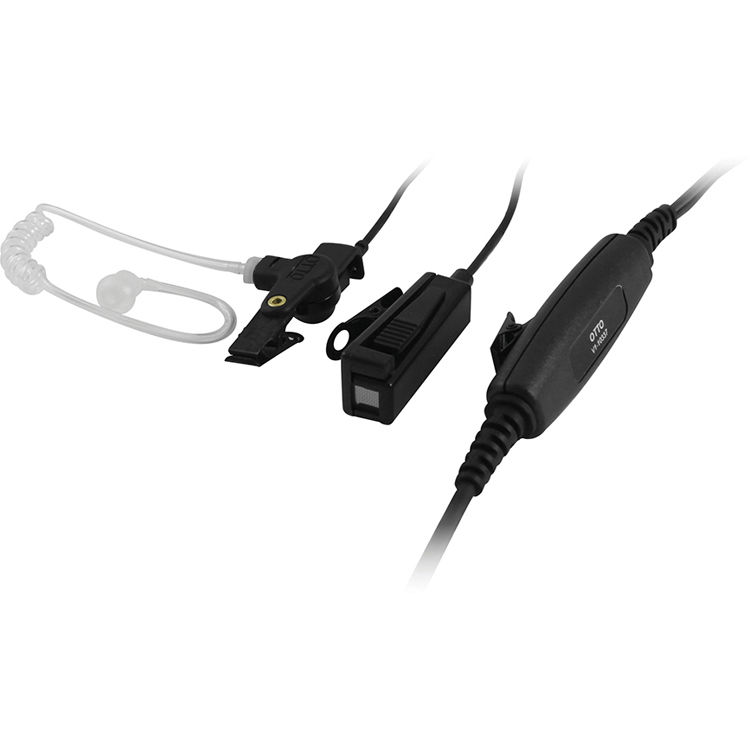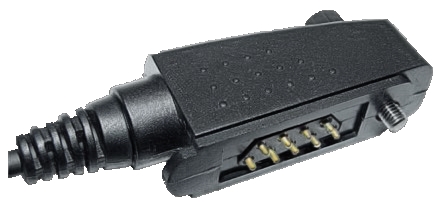 OTTO Two Wire Professional Surveillance Kit
Maintain high-clarity, two-way radio transmissions unnoticed by others.

The two-wire surveillance kit consists of two separate wires. One wire connects the earpiece to the radio and the other wire connects the microphone and the PTT to the radio. Two-wire surveillance kits give you the option of placing the microphone on your lapel or at the end of your jacket sleeve.

Recommended Markets:
hotel personnel, event coordinators, retail stores, security at airports, casinos, manufacturing plants, crowd control at conventions and concerts.

Features:
- Lightweight earphone, rubber eartip, radio connector and clothing clip
- Quick disconnect earphone adapter for easy replacement of any one component
- Low-profile, flexible, transparent acoustic tube
- Flexible, high-grade cable for demanding applications
- Black or Beige color options
- Field repairable versions available
Compatible with ICOM two-way radios:
IC-F30G
IC-F40G
IC-F30GS
IC-F40GS
IC-F30GT
IC-F40GT
IC-F31G
IC-F41G
IC-F31GS
IC-F41GS
IC-F31GT
IC-F41GT
IC-F50
IC-F60
IC-F50V
IC-F60V
IC-F51
IC-F61
IC-F51V
IC-F61V
IC-F51M
IC-F61M
IC-F70DS
IC-F80DS
IC-F70DT
IC-F80DT
IC-F70S
IC-F80S
IC-F70T
IC-F80T
IC-M87
IC-M88

IC-F3061S
IC-F4061S
IC-F3061T
IC-F4061T
IC-F3062S
IC-F4062S
IC-F3062T
IC-F4062T
IC-F3063S
IC-F4063S
IC-F3063T
IC-F4063T
IC-F3161DS
IC-F4161DS
IC-F3161DT
IC-F4161DT
IC-F3161S
IC-F4161S
IC-F3161T
IC-F4161T
IC-F3162DS
IC-F4162DS
IC-F3162DT
IC-F4162DT
IC-F3162S
IC-F4162S
IC-F3162T
IC-F4162T
IC-F3163DS
IC-F4163DS
IC-F3163DT
IC-F4163DT
IC-F3163S
IC-F4163S
IC-F3163T
IC-F4163T