100KHz-1.5GHz Liberator RF Analyzer Single Port Three
Instruments in one (6050-5000)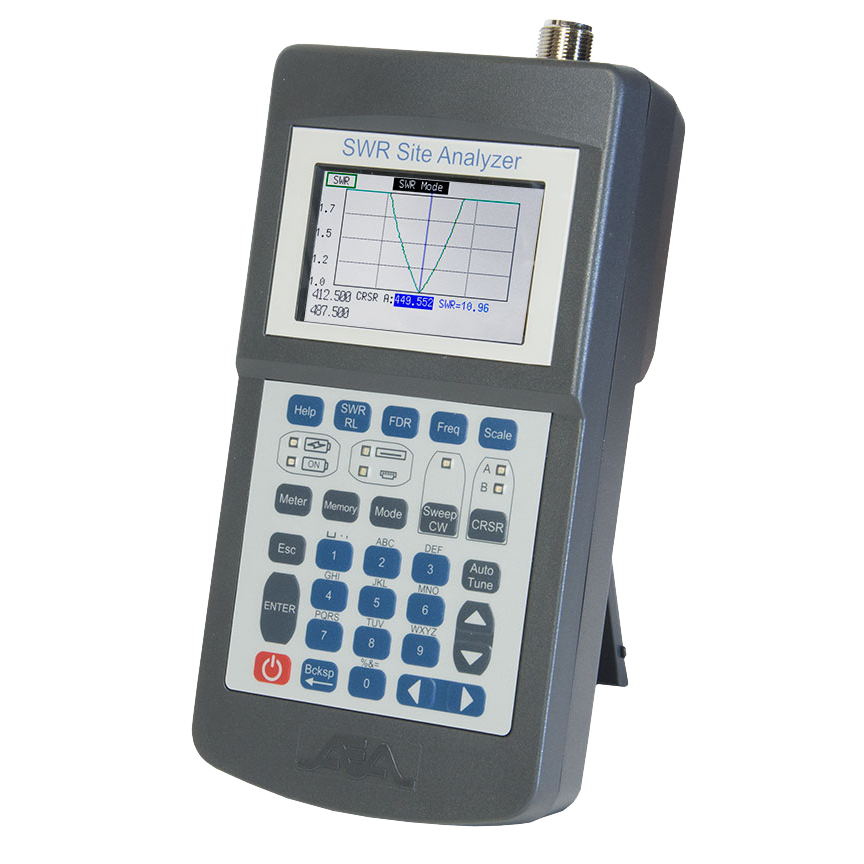 SWR Site Analyzer Single port unitwith easy to use FDR (Frequency Domain Reflectometer), SWR and Return loss measurements to Verify Antenna System Performance featuring a user selectable limit lines for at-a-glance tuning and One-button Auto-tune in SWR/Return loss locates the antenna's best SWR or Return loss, it is simple to determine Return Loss measurement and distance to fault in one test to assess cable and Antenna performance as a complete system, Ease of Operation Makes the Liberator Analyzer flexible for both the novice and engineer level person to use with minimal training. PC communications is via USB-2 (cable included).
6050-5000 SWR SITE ANALYZER
Included Items:
SWR Site Analyzer
Terminators (short & 50 Ohm)
8AA NiMH cells (installed)
Belt Case with removable shoulder strap
USB Cable
AC adapter
Quick Start Guide
Basic Guide
CD with Operating Manual
Training PPT and Site Analyzer PC Vision software.