MFJ-818, SWR/WATTMETER, MOBILE, HF, 300W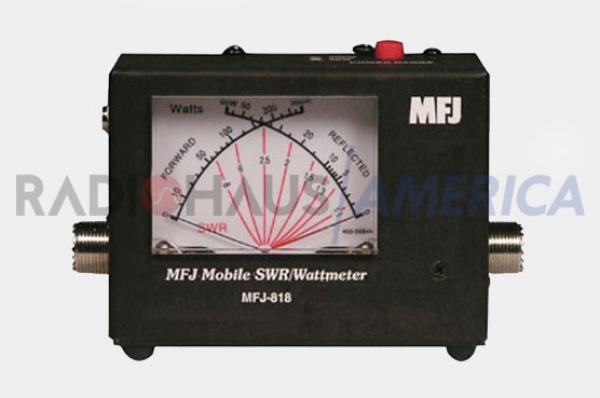 MFJs new flat, compact SWR/Wattmeter is plenty rugged to take the abuse of brutal mobile and portable operation.
The meter is fully enclosed in a strong aluminum case with just the scales exposed. Only two small switches are slightly protruding so theres little to break.
Simultaneously read SWR/forward/ reflected power on full size 3-inch lighted Cross-Needle Meter. Use 12 VDC for meter lamp or plug into cigarette lighter with MFJ-5510. 30/300 Watt ranges, 1.8-30 MHz, SO-239 connectors. 5Wx3Hx2D inches.