HM-162B Full Control Command Microphone III
with Large LCD Display, Black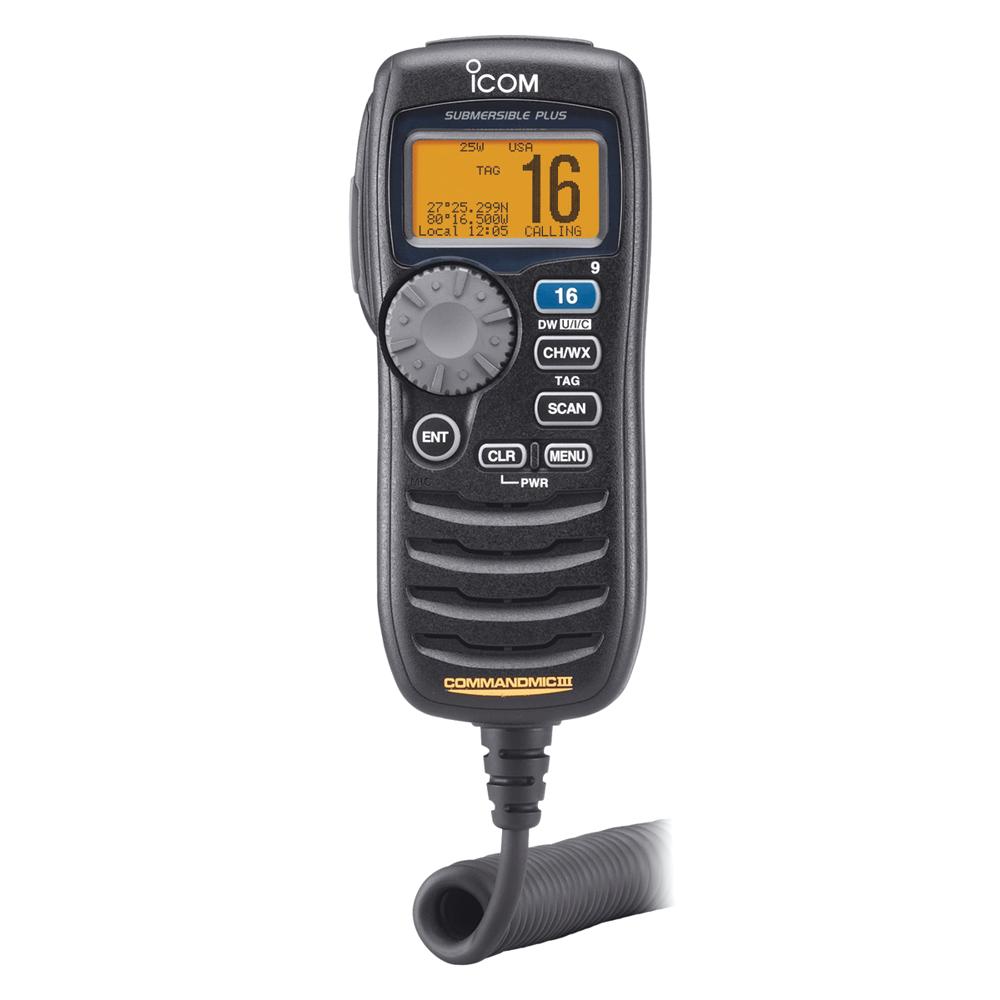 The COMMANDMICIII™ is full control remote control microphone for use with the IC-M604A and M504A from up to 18.3m (60ft) away. All functions of the radio, including distress call, DSC, fog horn, as well as transmission, reception and Intercom are available.

A newly designed multi function rotary dial gives you quick and easy access to many settings, including operating channel, AF volume, squelch, menu settings and more.
Features:

- DSC full control capability
- DSC "Distress" button on back of unit
- Full dot-matrix LCD
- 2.8W (typ.) external speaker terminal
Included: OPC-1540 cable, 8930069220 mounting plate, 8810004700 screws.
Operates with ICOM IC-M504, IC-M505, IC-M602, IC-M603, IC-M604 radios
Features:
- DSC full control capability
- DSC "Distress" button on back of unit
- Full dot-matrix LCD
- 2.8W (typ.) external speaker terminal