Twin Coil Ferrite® AM Antenna Signal Booster
#TWIN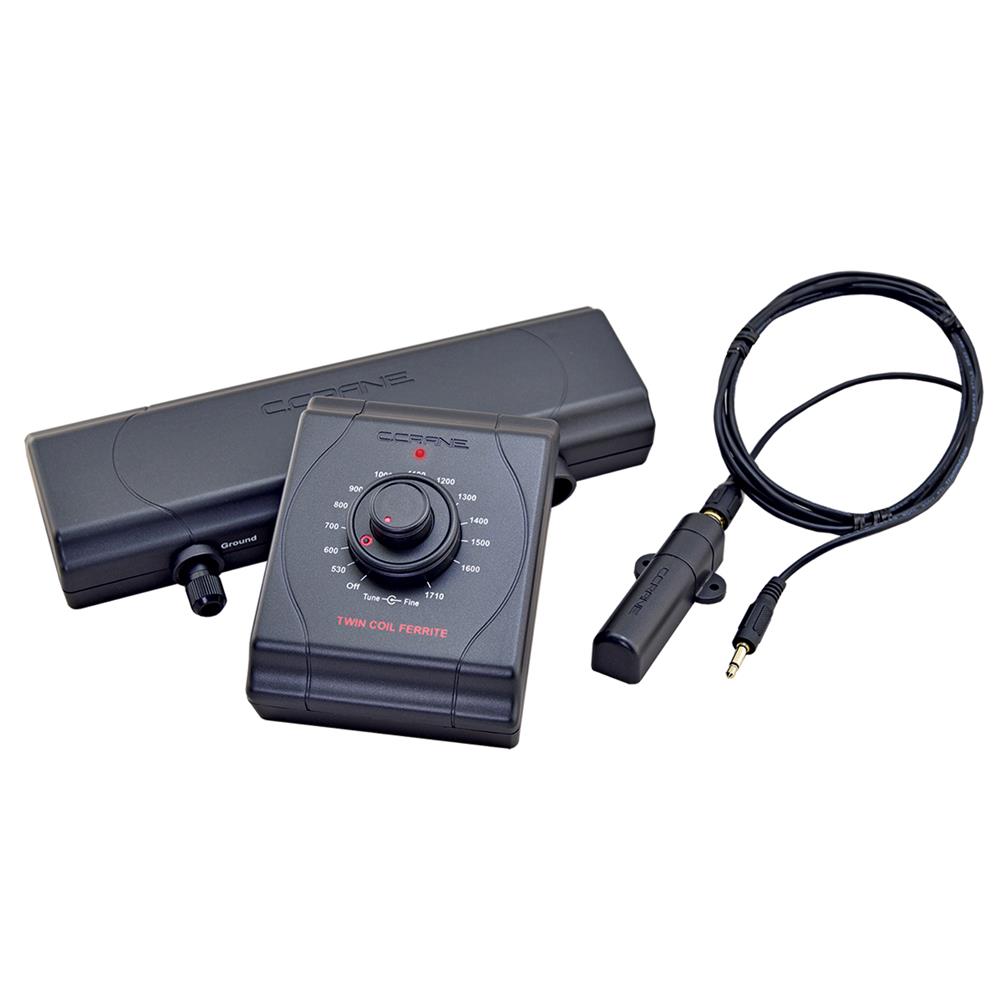 Capture AM like Never Before
The Twin Coil Ferrite® AM Antenna is ideal for improving most AM radio reception problems. No matter what kind of radio you're using, the antenna will significantly reduce nighttime fade out and help reduce static and distortion. The Twin Coil can double the audio clarity of any weak station during the day.
The antenna is designed to work with everything from portable radios without antenna connectors to home stereos with wire antenna terminals. The ferrite stick works on radios without antenna connectors.
The weather resistant antenna element is capable of picking up a clean signal some distance from your radio and sending it to the radio and overriding the static. This feature alone can make it the ideal AM antenna because there is no other way to get a clear signal.
The antenna element has directional characteristics. By rotating the antenna element in a window or outside you can improve the signal strength. As with any AM Antenna, you will need to take the time to experiment to find the best location.
Patch cords, antenna, tuner, ferrite stick, mounting hardware and AC Adapter are included. Optional 50' cable available, see below. Runs on included AC Adapter or 9V battery (not included). Tuner Size: 3.25" W x 4.3" H x 1.4" D. Weight: 4.5 oz. Antenna Element Size: 8.6" W x 2.5" H x 1.5" D. Weight: 8.5 oz. U.S. Patent #6,529,169 B2