Digital FM Transmitter 2 for Sending
Near Broadcast Quality #FM2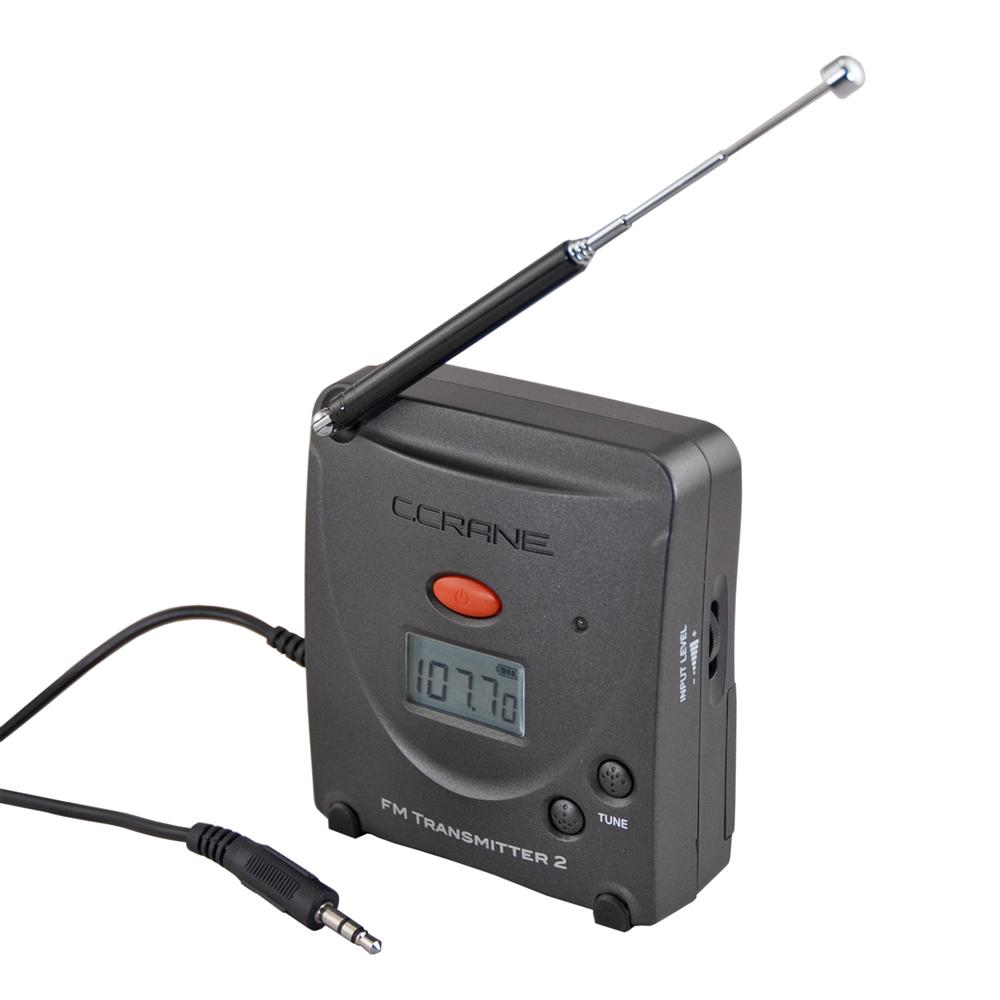 Send Near Broadcast Quality Audio from your Mobile Phone or any Audio Device to any Nearby FM Radio!
The FM Transmitter-2 uses common FM radio waves to send sound from any device you choose to any nearby FM radio or stereo system. The only wire you have to connect is from the Transmitter to a headphone jack.
You can resolve audio delivery problems by using it with your iPhone®, Alexa® type device, WiFi internet radio, or satellite radio. Other customers have told us how they use it with their televisions, guitars, portable DVD players or iPod® (a lot of fun in cars) and even other radios. We use it regularly for listening to training videos at our company meetings.
It has a thumbwheel that allows you to adjust the input for perfect audio quality and a two-level LED indicator to help set optimal signal level. It broadcasts clean, very high fidelity stereo audio.
Maximum distance is about 45 feet line of sight with no obstructions. Broadcast distance will vary depending on your location (see FAQs for more details and Google: ccrane fm transmitter-2 ). AC adapter included, or runs on two "AA" batteries (not included). FCC compliant. Choose any FM frequency between 88.3 MHz and 107.7 MHz. Portable, fits in the palm of your hand.
Use our FM Transmitter with Alexa - A hacker's guide to Alexa
Weight: 5.8 oz. Size 3" W x 3.5" H x 1" D. (Patent # US D483,024S). FCC Compliant