CC Pocket AM, FM, NOAA Weather Radio
+ Alert with Clock and Sleep Timer #CCPKT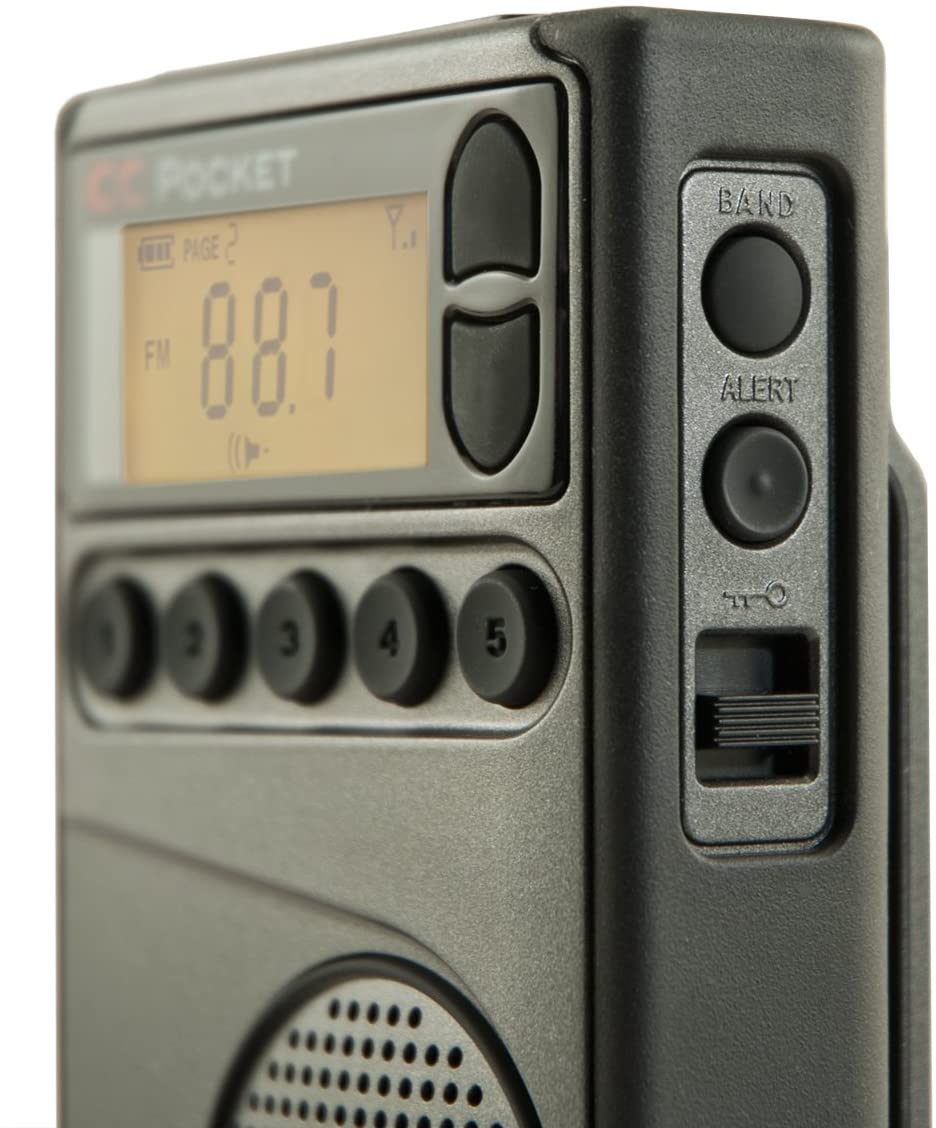 Our Pocket Radio is a Real Blessing When Small Size is Important
We combined ease of use, very good reception and sharp, well defined audio together in this little jewel of a radio. You can listen on the built-in speaker or the included high quality original CC Buds Earphones tuned for superior voice clarity and music. It has five, one touch memory car type buttons for each band and stands upright when needed. Rubber coated sides help with grip. Lock switch to prevent accidental on/off or station change.
A much appreciated comment from a customer said it better than we could.
"I am proud to own it (the CC Pocket Radio) partly because of the pride you must have in designing with such care."
Thank you from the C. Crane crew!